Eco-Postcard for Companies
Eco-Postcard is the customized ecological gadget perfect for your eco-social communication
If you represent a company, organization or public institution and you're looking for an ecological gadget to promote yourself in a sustainable and original way, choose Eco-Postcard.
We customize entirely one or both sides of the ecological postcard with your graphical projector with one designed for you by our creative team. In addition, you can propose us the seed or the shape that represents better your company and we'll find the most appropriate solution to your needs.
Eco-Postcard can be used as an ecological gadget for exhibitions and events, as promotional material for your advertising campaign and as an original greeting card for workers, customers and suppliers.
Being light, easy to handle and having standard dimensions you can send it by mail just like any other postcard.
Bloom your communication!
Here's how we can customize your Eco-Postcard: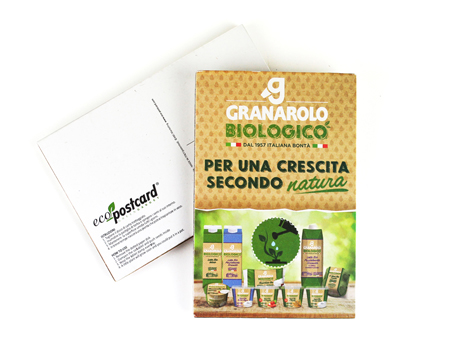 Granarolo
Quando il famoso brand di prodotti latticino-caseari emiliano ha creato la sua prima linea biologica non poteva scegliere mezzo migliore per farla conoscere ai suoi clienti di una cartolina ecologica col #cuorevivente di girasole!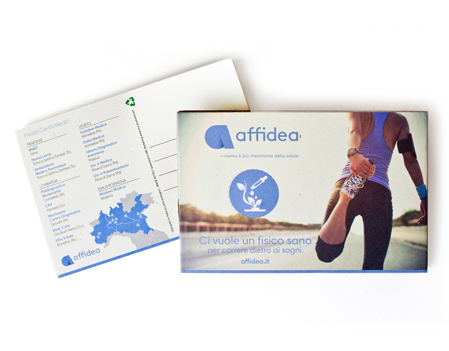 Affidea
Uno dei leader europei di diagnostica ha scelto le Eco-Postcard per promuovere i suoi servizi durante le maratone sponsorizzate dal network dei Centri medici.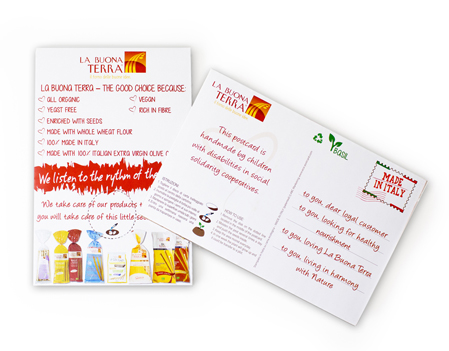 La buona terra bio
Il marchio completamente biologico e made in Italy per la sua promozione business to business ha deciso di creare delle raffinate eco-postcard col #cuorevivente di basilico.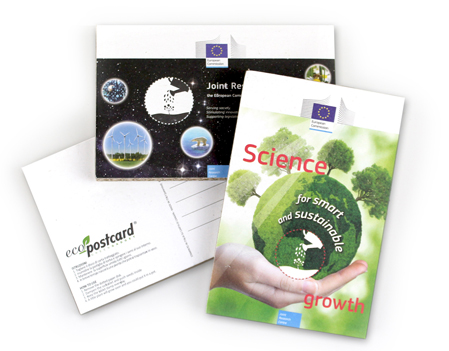 European Commission
Per i suoi eventi a tema green la Commissione Europea ha voluto le nostre Eco-Postcard, perfette per riassumere i valori della sostenibilità e del rispetto per l'ambiente.
Here's how we can customize your Eco-Postcard:
GRAPHICS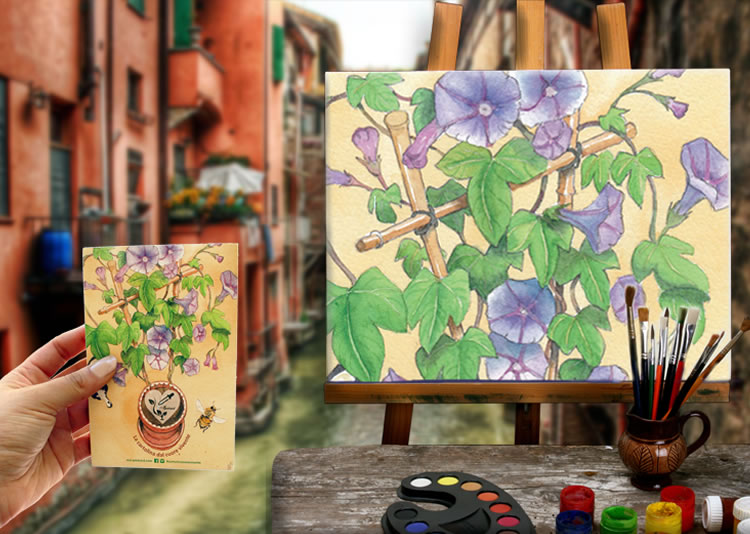 Suggest us your graphical idea or ask our creative team for an original project for one or both sides of the ecological postcard with seeds
SEED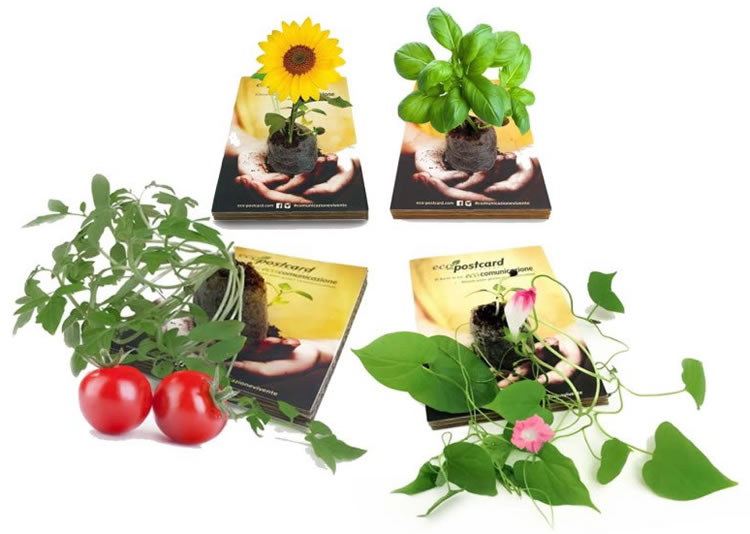 Sunflower, bluebell, tomato, zucchini…or even basil, wild fennel or chilli pepper: choose the seed you prefer or make a suggestion
SHAPE
Special dimensions and outlines perfectly suitable for your product: Eco-Postcard can have the shape you prefer the most.
Moreover, you can ask for additional customizations, such as the single packaging, either in a box or in a sachet.
Would you like more information? Download the complete presentation!
Fill in these fields:
Have already chose Eco-Postcard: